Vehicles for Sale:
2004 Cadillac Escalade ESV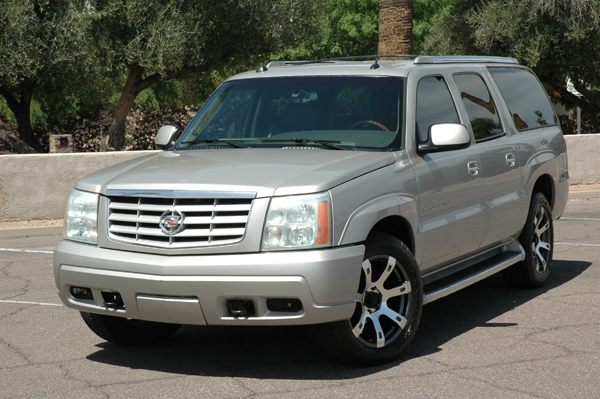 2004 Cadillac ESV: $8,200
Contact us for more information. More Photos below
2004 Cadillac Escalade ESV. This is a very clean and nice 2004 Cadillac Escalade ESV. Clean title vehicle and no accidents. CarFax can be provided to any prospective buyer. This is the extended version, which is the the same size as a Suburban, and offers lots of storage room behind the third row of seats. Higher mileage vehicle (190K) but very well maintained and recently inspected and serviced (including a new radiator). This Escalade ESV includes the 6.0L Vortec engine and is all-wheel drive. A very nicely optioned vehicle with full leather seating (three rows), heated front and second row seats, power seats, power windows, power mirrors, three zone climate control with rear AC, factory navigation, power pedals, Xenon headlights, approach lighting, upgraded alloy wheels, stability control, ABS, parking sensors, keyless entry (two remotes), towing package, running boards, and more. Runs and drives great. Recent Arizona emissions.
Might be interested in your car as a partial trade (even if it has problems). Easy local financing can be arranged and can work with your financial institution, if needed.
Contact us by phone/text anytime (602) 252-9134 or (480) 528-1517 or email anytime for more information or to test drive this vehicle.
Para español o si tiene algunas preguntas o si solamente busca más información con confianza marque (480) 528-1517. Aquí estamos para servirle.